A few years ago I had the idea for a new book series called Cutting Edge, intended to present the best of contemporary German language speculative fiction, supplemented with selected German classics and works by outstanding international writers, to an audience outside of the usual science fiction readership.
The idea could only be realized by overcoming some difficulties. After differences with two previous publishers Cutting Edge finally found a home as an imprint of my frequent collaborator Michael Haitel's small publishing house p.machinery. Luckily some of my favorite German writers stuck with me despite the delays and the first two Cutting Edge books were published in December. The focus of the series will be on short fiction, so we naturally started with two story collections: Belichtungszeit, a selection of Thorsten Küper's best short stories and novellas from 2003 to 2019, edited and with an afterword by me, and Am Abend kamen die Schnecken, the latest story collection by my long-term friend and collaborator Horst Pukallus.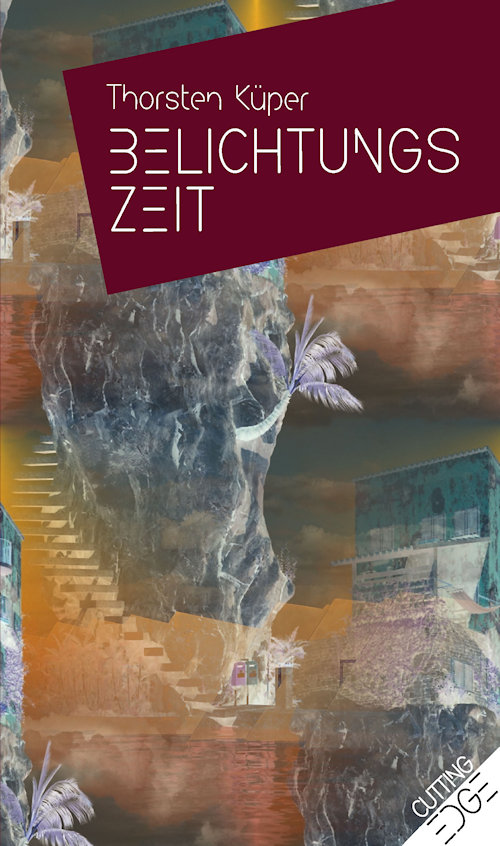 For both books I also acted, for the first time, as a cover artist. In line with Cutting Edge's ambition to publish fiction based on fresh, innovative concepts, I had the idea of trying new ways with the book design and using generative artworks as cover illustrations. I devised an own procedure of generative image crossing, using public domain photos by Martin Vorel as source material. The result, however, would only have been half as interesting without Tom Turtschi's stylish cover design and logo.
Further books are in preparation, including a story collection by Tom Turtschi himself who is not only a seasoned graphic design professional but also a noteworthy writer.